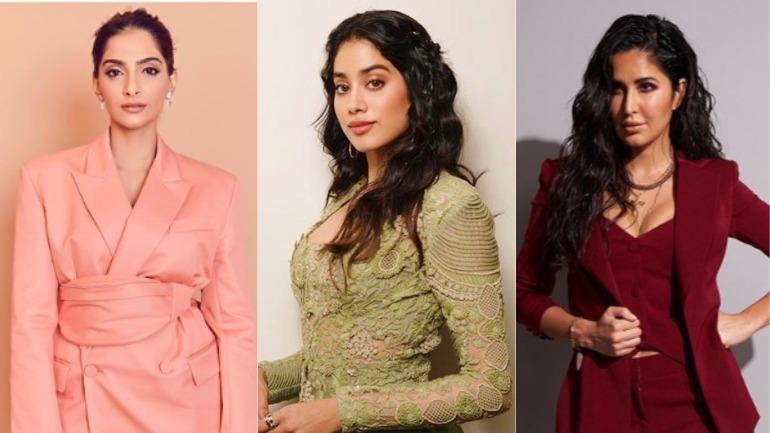 Well, an unnecessary controversy started in Bollywood, after Bollywood superstar Katrina Kaif shows her worries in Janhvi Kapoor's gym short. With the latest news, Sonam Kapoor trying to defend Janhvi Kapoor's gym shorts. Recently, she said that she is not trying to defend her sister gym shorts and media should not create the drama on it. The response came in support of her sister; Sonam Kapoor showed support for Janhvi on instagram. The story featured a picture of Janhvi wearing denim short along with a white shirt. She captioned the picture as "She also wears regular clothes and rocks it."
Sonam Kapoor came out to her rescue or at least that is what everyone presumed. Sonam posted a story on her Instagram handle. But fans are fans and no one can stop them comment on the Katrina Kaif comments. Soon people started assuming that Sonam was trying to take a jibe at Katrina's comments. Many assumed that a cat-fight was about to happened.
Sonam Kapoor on Janhvi Kapoor's Gym Shorts
However, Sonam cleared the air that there is no rivalry and her comment was a mere inside joke. Sonam took to twitter to clarify the false reports of her taking a dig at Katrina's comments. She even asked the media to stop creating drama.
Sonam's tweet read, "Guys I wasn't defending Janhvi over something my very dear friend Katrina might have innocently said. It's an inside joke with my sister on her gym looks that get papped. Pls don't create drama mediawallas."
The controversy started, when in a recent interview, Neha Dhupia asked Katrina Kaif to name a celebrity who actually goes over the top with his or her gym and workout look. In response to this question, Katrina said, "Not OTT but I am concerned about the very, very short shorts that Janhvi wears! She comes to my gym as well, so we often are together in the gym. I just worry about her sometimes."