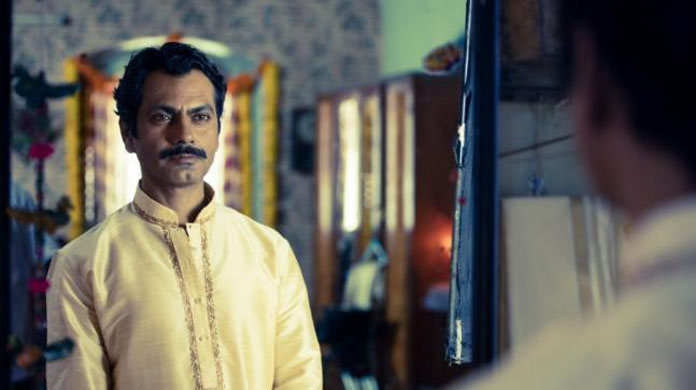 Upon its release on Netflix, Sacred Games proved that the hype around it was for real. The crime thriller drama has left everybody wanting more and more of Ganesh Gaitonde, the role that was played by Nawazuddin Siddique. Anurag Kashyap along with Vikramaditya Motwane are co-directing this web series.
No doubt the direction is in the right hands but, Nawazuddin's portrayal of the character is what everyone is looking for. Sacred Games is India's very first original web series. The series is doing good and perhaps even great with the strong cast of Saif Ali Khan, Nawazuddin Siddiqui and a list of supporting actors.
Gaitonde's Character
We see Gaitonde's Character after the introduction of Inspector Sartaj Singh played by Saif Ali. He's described as a low performing officer even after toiling away for years. We see him in a plain setting with shattered dreams when he receives the call of Gaitonde, a gangster that has been missing for 17 years. Gaitonde is the boss of a G-Company and is rumored to have over 150 charges of murder on him. This gangster wants to tell Sartaj his story. A story where he reveals how the son of a beggar builds an empire in Mumbai, the city he loves and the city that is going to be destroyed in 25 days. He sets Inspector Sartaj in a race against time to save what he can. Ganesh Gaitonde is a very memorable character that will define Siddique's career for a very long time. His character has juicy lines, does what he wants and goes wherever he wants. Often paralleled to Narcos, a series based on the life of Pablo Escobar, the drug lord of a cartel we can see where the comparisons arise from. Both characters look evil straight in the eye and fight back no matter what. Gangster roles do suit Nawazuddin, and he's brought out brilliantly in Sacred Games.
Italians recognizing Nawazuddin
Nawazuddin Siddiqui was in Rome shooting for another project when he realized that not only Indians but Italian locals were also recognizing him as Gaitonde. He believes that the first web series in India is on par or even better than other shows. He offered more information saying that the next season is going to be even more promising according to the directors. However, it's still in the scripting stage. He clearly knows the impact this web series has had internationally. Although he is no stranger to the international circuit, his portrayal of Ganesh Gaitonde has truly bought him a global audience.