Sometimes being famous becomes annoying rather making an impact, this time it happens for Hollywood singer Bebe Rexha. On the music red carpet show, she wore 'no pant' as latest fashion appeal. Bebe Rexha introduced 'no pants' trend; well most of them like the sexy outline clothes but fans trolled her on the social media.
The singer is no stranger to bold and out of box fashion style, she stunt everyone on 2019 Grammy Awards, but this time it goes further with its black outfit. This time opted for an even more daring look while attending the BMI Pop Awards, putting a clever spin on a classic black pantsuit.
Bebe Rexha introduced 'no pants' trend
Fans can expect anything, this time Rexha with a black blazer with a matching black bodysuit underneath. Her trousers added a daring twist to the look, as they were completely sheer except for the intricate lace detailing.
On the other hand, the streaks of pink in her hair added a pop of color to the all-black ensemble. On the occasion of 67th BMI pop awards, the singer becomes the topic of everybody interest. Besides that the cameras flashes hard on her suiting and style.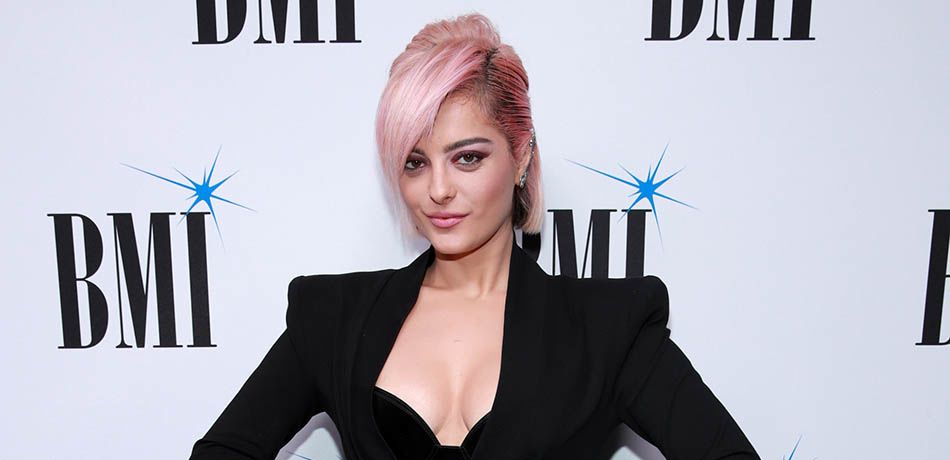 The singer previously opened up about her challenges with finding custom designer clothes, and said nobody wanted to dress her for the Grammy's because they thought she was "too big." Rexha ended up wearing one of the most show-stopping looks of that night when she arrived in a voluminous tiered gown.