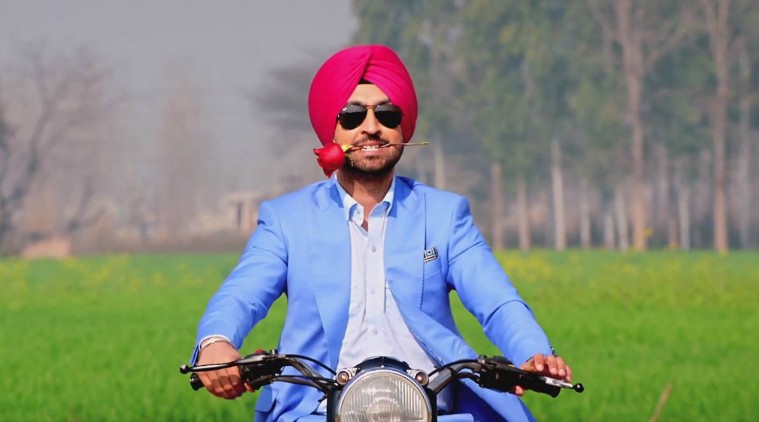 Every popular joke out there is may be related to 'sardar' Ji. But now the film makers, especially from Indian Punjab film makers and actors are making a serious move about it. Recently, the Indian Punjabi and Bollywood actor and singer Diljit Dosanjh is making sure that sardars are not made fun of. With his next Bollywood film, Arjun Patiala, gearing to hit theaters soon, Diljit had a few things to say about the portrayal of Sardars in Bollywood.
On his films, he said that in general, have started accepting turbaned heroes, which was not the case before. The singer-actor said, "Whatever film I am doing, I will make sure that a Sardar character is not made fun of. It is a different thing that Sardars love making merry and having fun, but that doesn't mean people should make fun of us."
Diljit Dosanjh on Sardars
According to his latest interview, he said that things are changing in Bollywood too. Diljit says though the days when sardars were used as mere caricatures in films have gone for good, there's still a long way to go. "I don't think there has been a lot of change, but I also think if movies with Sikh characters do good business, things will be different for us. There used to be times when I didn't fit in any roles in Bollywood.
Diljit spoke about what kind of change he would like to see in the film industry's portrayal of Sardars.  On the other hand, Diljit expresses that at first, even Punjabi films didn't have actors with turbans. Even when I had started acting, we didn't have heroes wearing turbans.
He told that people in industry told him not to enter the film industry as it was not his zone. "They said that I should stick to singing songs only because we had Sardar singers but we didn't have Sardar actors," the actor added.
Diljit Dosanjh made his Bollywood debut in Abhishek Chaubey's Udta Punjab in 2016. He has worked in films like Phillauri, Welcome To New York' and Soorma (2018). Diljit will now be seen alongside Kareena Kapoor Khan and Akshay Kumar in the upcoming film Good News.