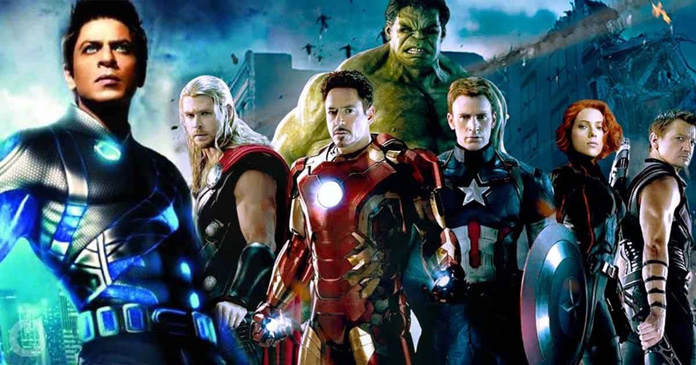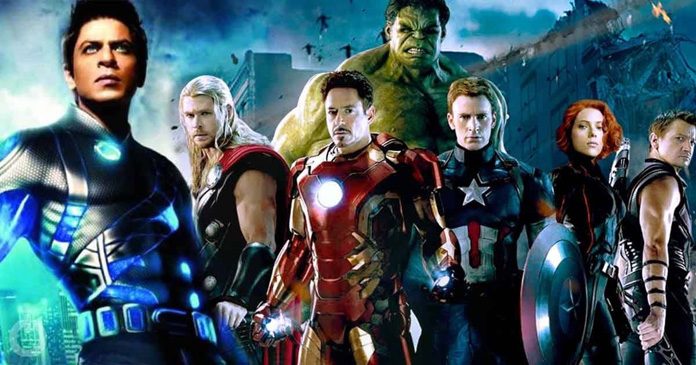 Not only kids but every cinephile in India has lived each scene in the Marvel movies, Avengers: Infinity War.  A dream to experience the same in Bollywood might become a reality sooner. Yes, Marvel's VP-Creative Development, Stephen Wacker has planned to give marvel story an entrance to Bollywood. Speaking about who in Bollywood might feature in the movie, Stephen revealed that the king of Bollywood would be the correct choice. Thus, King Khan might remodel into a superhero any time.
From King of Romance to King of Marvel:
Marvel has Bollywood on its mind for future works which are confirmed after Stephen Wacker spoke to Indian Express. Indian fans are in the seventh heaven since Stephen expressed his idea of bringing out the superhero in Shah Rukh Khan. As Indian fans received Ra One with open arms, another dance to Chammak Challo might join the club.
Hugh Jackman's choice of King Khan to pass his Wolverine role can reminisce after Stephen's views are conveyed. Badshah of Bollywood replied to Hugh that he was working on getting some hair on his chest to play the mutant. Needless to say, SRK would be the best fit. Indian fans are waiting in the wings to visualize him as a superhero.  The cameo in Dead pool 2 adds on to the tittle-tattle about King Khan in marvel movies.
Masala Marvel:
With the creation of Indian superheroes, Wacker believes that Indian fans would feel like a part of the Marvel soon. Indian culture blending with a Marvel story is beyond prophesied. Having done more than 80 Bollywood movies, giving birth to a Bharat Superhero would be a five-finger exercise to Shah Rukh Khan.
Hollywood in Bollywood:
Being the Everest in Bollywood, it's out of the ordinary when SRK said that his doors are not knocked by a single Hollywood opportunity. However, it's known that the king of Bollywood has fan base overseas for his devoted acting.
With his colleagues moving to the west, the king wants Bollywood to develop into a global kingdom like Hollywood.  Technology is eventually getting integrated with the Indian films which sooner than we think will launch Bollywood marvel movies. Shah Rukh Khan might take a chance in one such launch. The remarkable acting in Devdas and the experience in VFX used films like Ra One proves the existence of a superhero in SRK.