Well, the relation is not over yet. Khloe Kardashian never missed any chance to reveal her love ex husband Tristan Thompson. Recently, Khloe Kardashian says why she does not hate Tristan Thompson, because he is father of her daughter 'True'. Khloe Kardashian is setting the record straight on how she really feels about her ex Tristan Thompson. Earlier this week, an Instagram user posted side-by-side photos of the Cleveland Cavaliers player and their daughter True Thompson.  "I know Khloe hates Tristan, but Baby True [is] starting to look just like him."
The 35-year-old reality star split from the NBA player when he kissed Jordyn Woods at a party in February. Besides that she has insisted that despite his betrayal, she could never hate him because he helped her "create an angel" in their 15-month-old daughter True. She replied, "She isn't "holding on to hate", because she's too busy raising her "beautiful baby".
Khloe Kardashian Don't Hate Tristan
Khloe did not stop here. She further said, "Why would I ever hate anyone who helped create such an angel? People make mistakes but I won't hurt my own healing by holding on to hate. I'm too busy raising my beautiful baby and securing that [money bag emoji] to hate any individual. Sweet True has always looked like her daddy. She's beautiful!! "
On the other hand, reality star wrote, "Hate no one, no matter how much they've wronged you," the post read. "Live humbly, no matter how wealthy you become. Think positively, no matter how hard life is. Give much, even if you've been given little. Forgive all, especially yourself. And never stop praying for the best for everyone."
In the meantime, Khloe recently described her tot as the "star" of her life. Khloe stated, "She is the star of my life. At dinner one night, when I was looking for baby names, MJ, my grandmother, said, 'You should name the baby True.' I was like, 'Oh my gosh, I love that name.' I love that there's family history, a story behind it."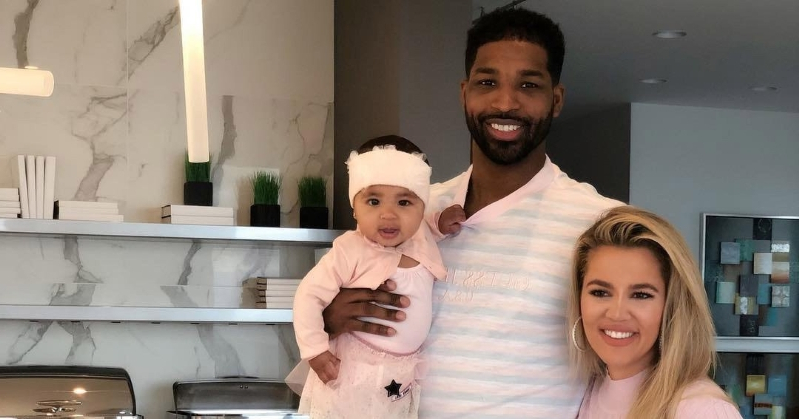 Besides that, Jordyn Woods would be "OK" if her ex best friend Kylie Jenner didn't want to reconcile with her. The former best friends fell out when Jordyn confessed to kissing Kylie's sister Khloe Kardashian's boyfriend Tristan Thompson.