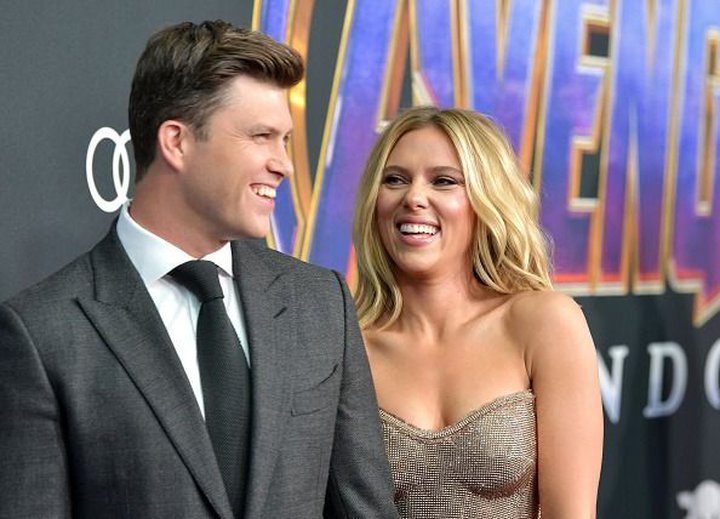 It has been great year for Avengers actress Scarlett Johanson, the film Endgam has made the world record and now she is engaged. So, the news is that Avengers star Scarlett Johansson gets engaged to Colin Jost, the ceremony took place privately as well. The actress, known for her role as Black Widow in the Marvel Cinematic Universe, is officially engaged to Saturday Night Live's host Colin Jost. This was confirmed by Scarlett's rep.
The couple has been dating for two years. On the other hand, SNL host has its first marriage. The couple went red carpet official just last year, linking arms and posing for photographers at the premiere of "Avengers: Infinity War." Well, it will be a third marriage for Johansson, who was previously wed to "Deadpool" star Ryan Reynolds (2008 to 2011), and journalist Romain Dauriac (2014 to 2017), the father of her daughter.
Scarlett Johansson gets engaged to Colin Jost
According to some news reports, which suggest that, they have been engaged two years ago. But the news about their wedding comes two years after Scarlett and Colin began dating. The Associated Press has confirmed that the couple is engaged.
Johansson's publicist Marcel Pariseau told the international news agency that the couple, who have kept their relationship away from the limelight, is planning to tie the knot.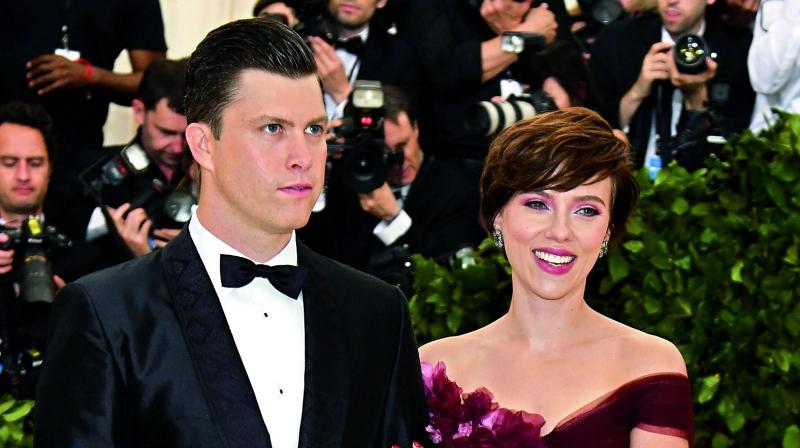 Besides the engagement news, yet there is now news or date regarding their marriage is revealed. Colin and Scarlett made their relationship public back in November 2017.
The couple made their first appearance together at the American Museum of Natural History Gala in New York City two years ago. Following that, they were also seen together on SNL. On the other hand, Colin Jost said that "She's pretty cool. It's hard to have a lot of complaints, she's pretty awesome," He revealed that the first time the two met was when she hosted SNL in 2006 during his first year as a writer on the show.