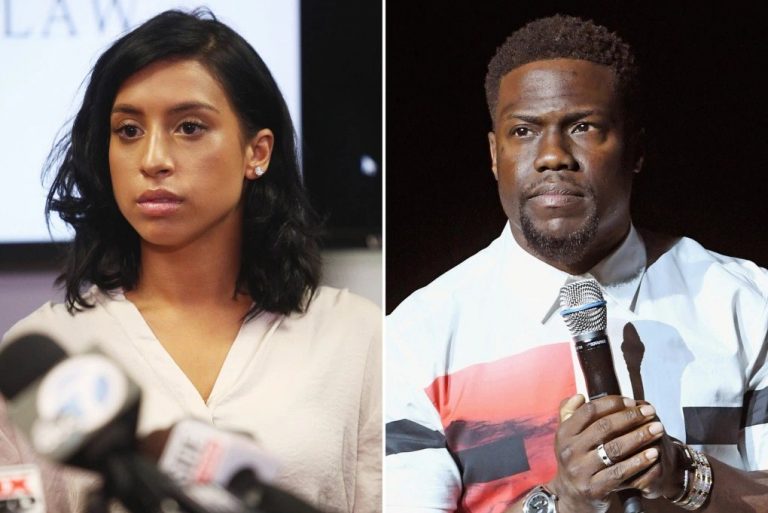 Besides recovering from the car crash, actor Kevin Hart has lot more important thing to face. Well, actor has something rather important and interesting to read: a lawsuit for $60 million filed against him by ex-lover Montia Sabbag. The report claimed that Montia Sabbag filed a $60 million lawsuit against the comedian and others involved in the 2017 incident. On the other hand she claims that actor Kevin Hart and his friend J.T. Jackson set her up and hid a camera during their date.
When, Where and How?
Besides that, the 28 year stripping model further said that the actor allowed his friend into his hotel suite in Las Vegas to set up the hidden video cameras. Jackson was earlier charged with two counts of extortion in regards to the tape but denied ever extorting Hart.
Kevin Hart Sued for $60 Million
While, talking about the exact words, Sabbag said, "Hart conspired with Jackson to intentionally record Ms. Sabbag naked and engaged in private sexual relations with Hart in a private bedroom at the Cosmopolitan without her knowledge or consent for the purpose of obtaining tremendous financial benefit for himself."
On the other hand, earlier it was claimed that Kevin cheated with wife on Montia, but now it seems that she is filing a law suit as well. Furthermore, the law suit will come, when she, came to know for the first time of the video's existence. And she had been secretly videotaped while naked and engaging in private sexual activity in a private bedroom and that her privacy had been invaded."
Earlier, Hart's friend, Jonathan Todd Jackson, was later arrested and charged with extortion, although he has since denied the allegation. He said that he was recording actor and an actress and he has not broken any laws. Besides that he has nothing to do with these recordings. Jackson further said that that time, I'm truly sorry for any involvement I had in this."