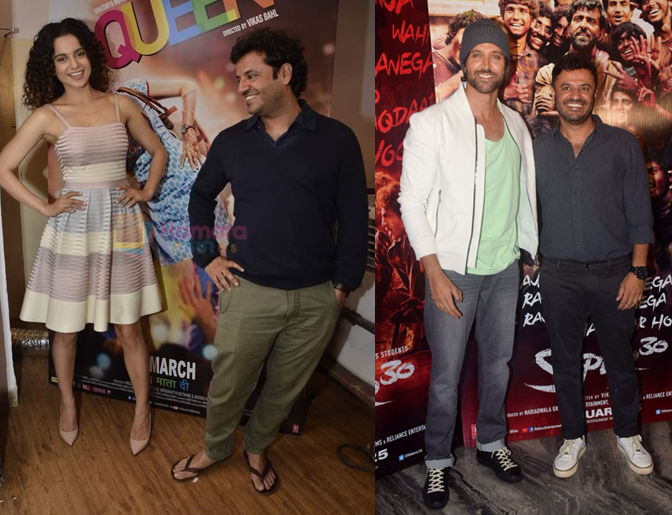 Director Vikas Bahl, known for his National Award-winning film Queen, was among the many big names from Bollywood to be accused of sexual misconduct last year as part of the MeToo campaign. According to a report, the director Vikas Bahl has been cleared of sexual harassment charge but Rangoli give a strong reaction. On the other hand, Kangana's sister Rangoli Chandel lashes out the decision and called you will be bring to justice one day.
Bollywood is strange place, and everyday there are controversies regarding the sexual harassment. Those which don't suits the system have been highlighted and reach the conclusion. But those which are going to exposed them, they went under the carpet. Same is the case for Vikas Bahl.
Vikas Bahl cleared of sexual harassment
The report says that an internal inquiry committee instituted by Reliance Entertainment. A company which had 50% stake in Phantom Films, has given Vikas a clean chit. They are also one of the producers of Hrithik Roshan's Super 30.
The Bollywood star Kangana 'sister condemns the decision. She said, by sharing a link to a report about the latest development, Rangoli tweeted, "Alok Nath ke baad Vikas Bahl gets clean chit, (After Alok Nath, Vikas got clean chit). Whereas girls will be shamed all their lives for raising their voices, Bollywood scum land on this earth remember jaise woh film piti thi yeh bhi pitegi….tum logon ka hisab hoga, there is a world beyond this world, where a woman's cry isn't unheard.
Reliance Entertainment has cleared Vikas of sexual misconduct charges after an internal enquiry was conducted by the internal complaints committee. Shibasish Sarkar of Reliance Entertainment was quoted in as saying: "Yes, it is that the internal complaints committee report has exonerated Vikas Bahl. With the committee clearing Vikas, we don't have a choice but to reinstate his credit as director of Super 30."
Earlier, a Phantom Film employee had accused Bahl of sexual harassment in 2015. And she wrote about the incident last year when the MeToo movement hit India. She encourages the women to share personal stories of sexual harassment at work place.