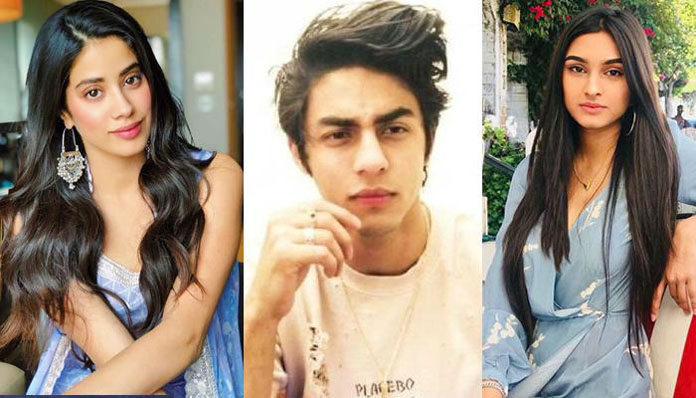 We are all well aware of how nepotism works within the realm of Bollywood. It is an industry where people work day and night tirelessly with all their might to make their way to the top. We need to know that power and nepotism cannot creep into every single creative thing one tries to put out.
Suhana Khan's Vogue Magazine feature cover
Let us take on the recent case of Suhana Khan, Shahrukh Khan's daughter, who was recently featured on the Vogue Magazine and got her own cover shoot. And all this because she has to her benefits the tag of being a star child.
Well from what we've heard and seen in front of our eyes is only the "Sweet life of Bollywood celeb kids." Now, no one is trying to hate Suhana Khan. An actor should understand that glory and success is what you achieve by actually working towards it. This should not happen just by being someone's daughter or knowing someone.
The value the Magazine holds
Vogue is a prestigious magazine providing a platform for people and for so many new talents. It is something for which people compete endlessly and work their whole lives just to get their validation. The least they could do was not just hand out covers to the people who are merely bounded by fame. They should not just put people who have walked on a bed of roses from the day they have stepped into this world.
Stealing the spotlight
I mean we get it! Celeb kids have great genes and are cute. But why do we need to put them on the headlines when there are so many other issues that deserve attention! Taimur, Saif Ali Khan and Kareena Kapoor Khan's son had taken over all media and had the spotlight. All this just because he is born with something he didn't even achieve! Aishwarya Rai Bachchan's daughter, Aradhya has also quite stolen the spotlight. The only reason behind it being she is a star kid.
Prove your worth
Janhvi Kapoor, Sridevi's daughter, was starred in a big banner film. Well, she does accept the fact that she only got this opportunity because of he mother. We appreciate her dignity and spirit towards proving the world wrong, more like proving herself to the world, one could say.
Well, the world is unfair, and the powerful will always have the upper hand. But is it really the right thing?