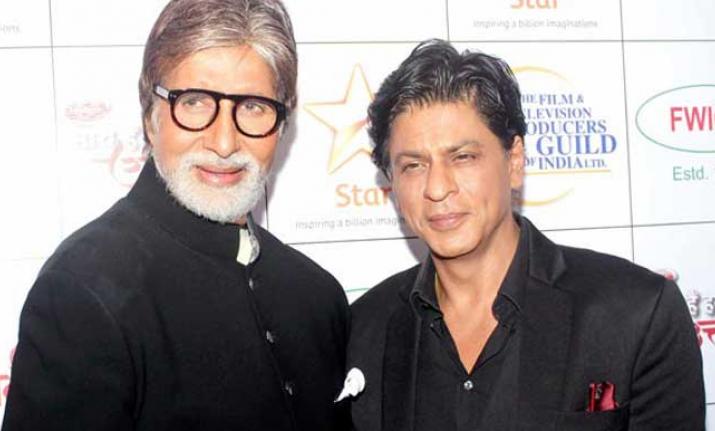 After the failure of 'Thugs of Hindustan' the veteran actor of Bollywood Amitabh Bachchan hit back with super hit film Badla. But it seems that the Big B Amitabh Bachchan is Angry with SRK and team. The film crosses the 100 Crore mark in the Bollywood. So, their times for celebration, but things are not like that. Besides being celebrated, neither Shahrukh Khan nor the team 'Badla' celebrated this success, which makes the Big B angry.
Big B is unhappy that the success of Badla wasn't publicized enough by neither the producer, nor the distributor, nor the line producer, or anyone else in the industry. Shahrukh Khan, who is the film's producer, responded to his tweet with his amusing remarks.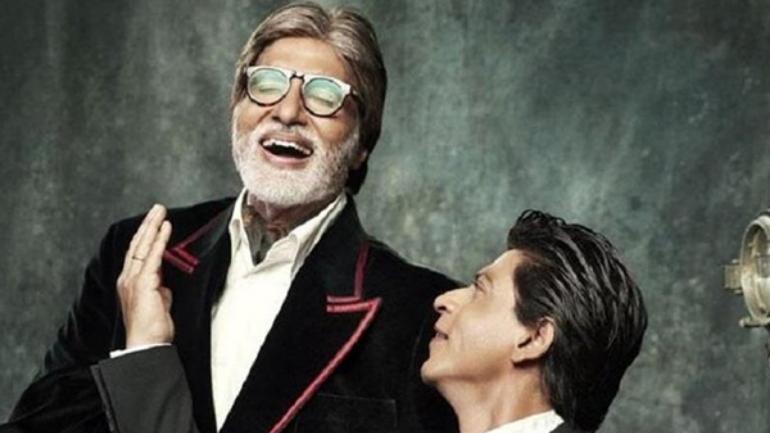 Amitabh Bachchan is Angry with SRK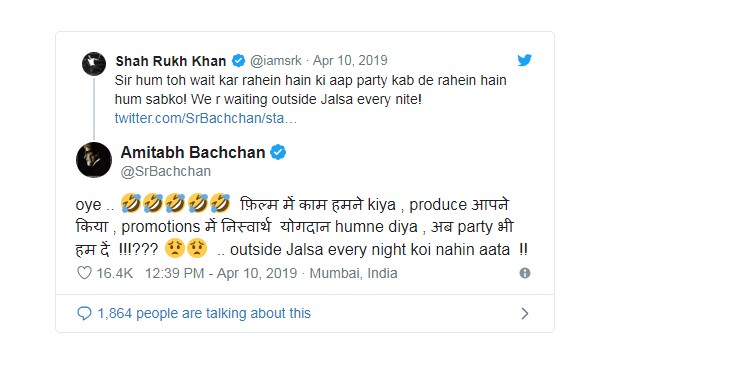 Sir we've been waiting for you to throw a party for everyone! We're waiting outside Jalsa every night!)." Jalsa is Amitabh Bachchan's residence in Mumbai's Juhu. Big B also responded, he wrote in response to SRK's tweet, "I acted in the film, you produced it, I promoted it, now I am supposed to throw a party as well?"
Well, this isn't the first time we have seen SRK and Big B engaged in a friendly banter. In fact, during the promotions of the film, SRK and Amitabh Bachchan did a series of video interviews, in which the two Bollywood superstars had quite the banter. For those unaware, Badla, a crime-drama film, starred Amitabh Bachchan and Taapsee Pannu.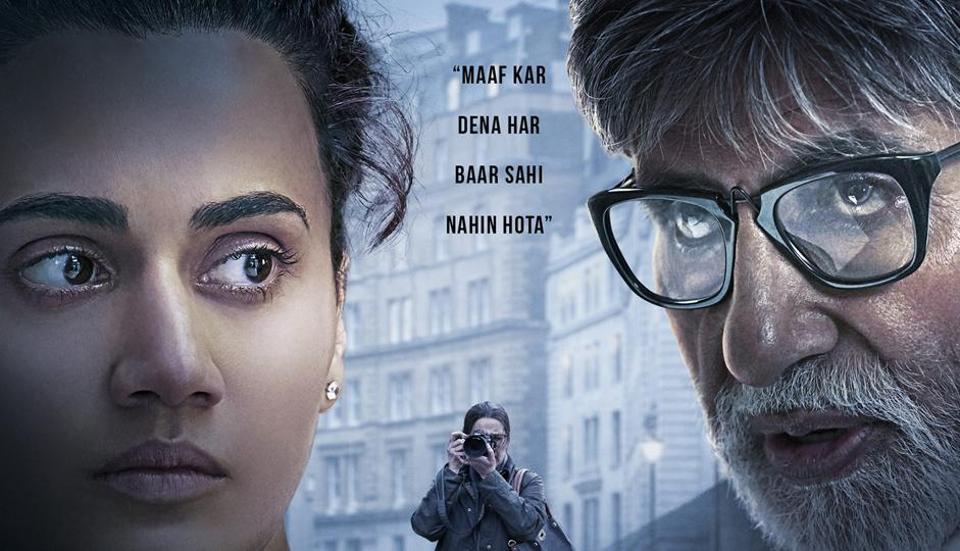 The film released last month on March 8 and made Rs 85.26 crore at the box-office. And in its life time run, which truly is quite an impressive number. Though, it had a moderate opening day collections at the box-office with just Rs 5.04 crore. The film picked up with its opening weekend numbers  Rs 23.20 crore.
The film is a Spanish film adaptation and it's about the lawyer and business lady story over a murder. A film is epic thriller shoot in Scotland.