The famous Sansa Stark and Arya Stark from Game of Thrones considered being the best friends aside from co-stars. Recently Sansa Stark, Sophie Turner married with Joe Jonas and now she started Bachelorette trip with her bestie Maisie Williams. Just a few days after the release of her highly-anticipated movie X-Men: Dark Phoenix, Sophie Turner is officially kicking off her bachelorette weekend.
Sophie and a group of her friends and bridesmaids, including her Game of Thrones co-star Maisie Williams, set sail for Spain. Sophie, who tied the knot with Joe Jonas in a surprise, is now prepping for another wedding ceremony in France.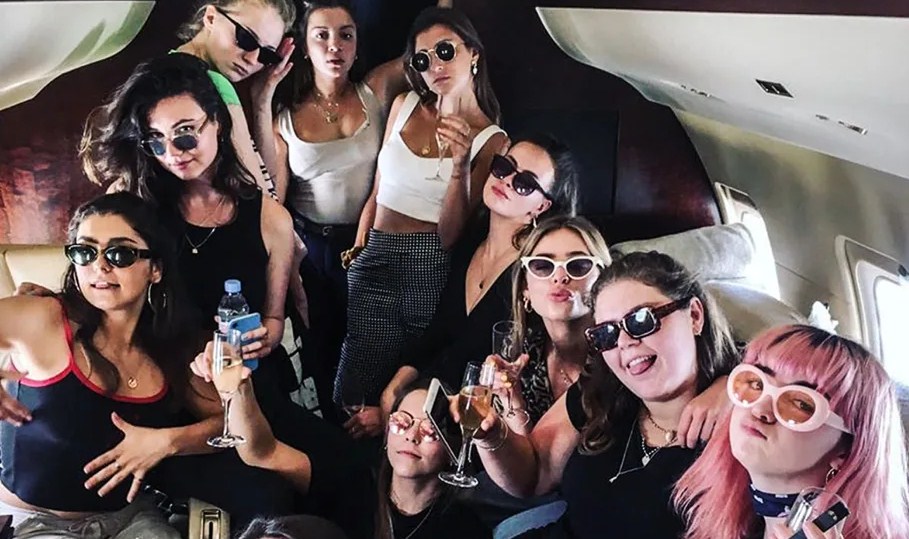 Sophie Turner Bachelorette Trip
So, Turner, Maisie Williams, and her other friends are all in Benidorm, Spain for the vacation. The vacation started earlier this week with a private plane full of McDonald's. As, Turner's friend Blair Croce shared, and continued with a night out where everyone wore neon wigs.
Croce captioned the first image from the bachelorette, "We can't have nice things,". "The entire plane spilled their McDonald's & drinks on takeoff. Bless that flight attendant's heart." The second slide of it features Turner and the whole group posing by the plane.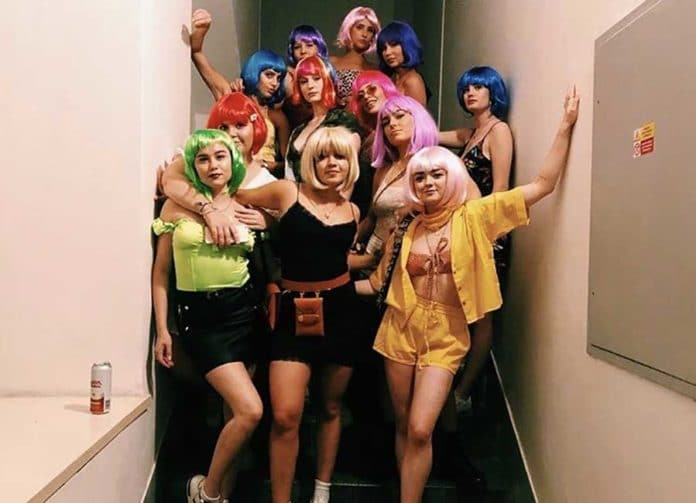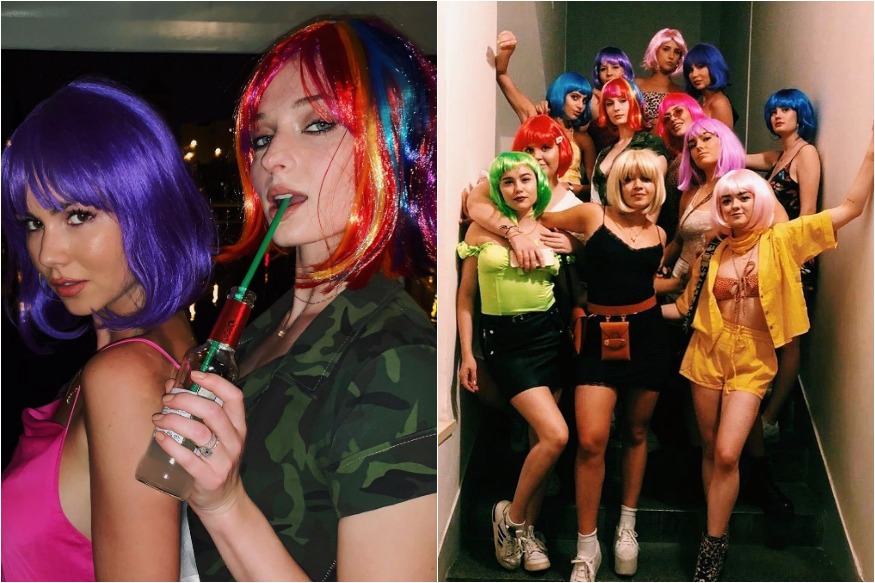 On the other hand, Though Turner and husband Joe Jonas are already married after a surprise, Diplo-streamed elopement in Las Vegas post the Billboard Music Awards, the couple is set to have an official wedding ceremony in France later this summer.
Besides that parties and everything, one person is missing and that is her sister in Priyanka Chopra. According to news, Chopra just wrapped a movie in Mumbai.
As for Jonas, he also enjoyed some pre-wedding fun in Spain. At the end of May, Jonas threw a bachelor party on a yacht in Ibiza, with his brothers Nick, Kevin, and Frankie in attendance. It's no surprise that Turner and Jonas both had lit parties: Their Vegas wedding was pretty awesome, too.