Recent, birthday celebrations of Akansha Ranjan clearly gives messages to media and fans that there is no hiding of relation between Ranbir Kapoor and Alia Bhatt. Unlike other times, this time both went together and poses together in the celebrations pictures.  After the Safari in Africa, the lovebirds were spotted making their way to Alia's BFF Akansha Ranjan's birthday bash. The couple was spotted making their way to Akansha's party. In fact, Akansha also shared a picture on her social media and she wrote 'starting out with my no1s.'
It says that picture gives more details than the words; recently, picture from the party made its way online and showed the happy faces celebrating Akansha's birthday. And now, a new picture from the star-studded party has been shared online and it wins' the heart of many fans.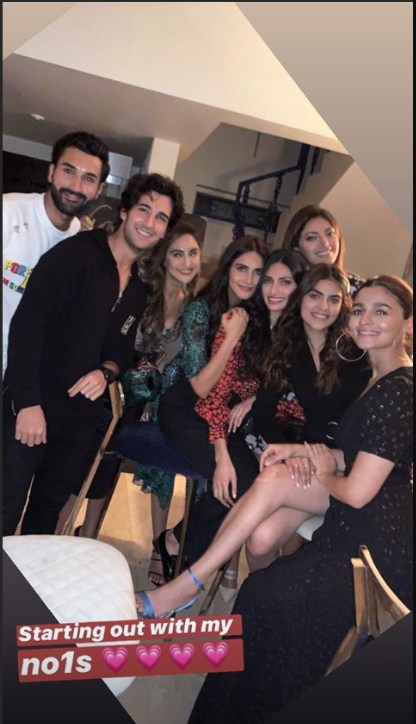 Ranbir Kapoor Joins Alia Bhatt
In a recent picture, Alia and Ranbir are seen posing with other party guests. While their catching smiles are driving away the mid-week blues, it is Alia clasping Ranbir that makes the the fans hearts fluttering. In the picture shared, Alia is seen holding on to Ranbir and not letting him go as he bends a little to rest his head on Alia's head.
Alia Bhatt and Ranbir Kapoor were also snapped as they left the bash and headed home in their cars. Pictures from the birthday celebrations were also shared on Instagram stories and looks like they all had a great time!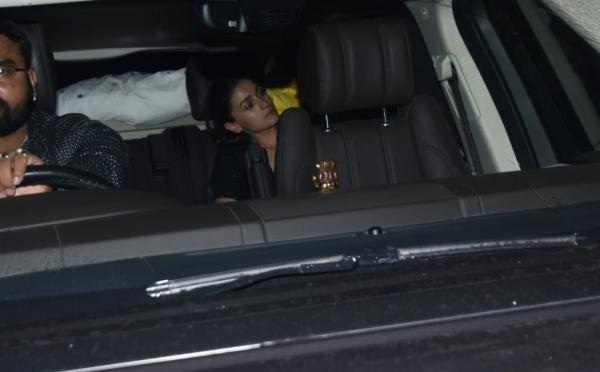 Meanwhile, on the work front, Alia Bhatt and Ranbir Kapoor will be seen together on screen for the first time in their upcoming film Brahmastra. Alia Bhatt was also going to star in Sanjay Leela Bhansali's film Inshallah, but that project got shelved for unknown reasons.