Radhika Apte's steamy lovemaking scene with Dev Patel from The Wedding Guest has been leaked online and has gone viral. She has made it big in Bollywood in a very short time and is known to be a very enthusiastic actress. The actress leaves no stone unturned when it comes to her role and is always ready to go an extra mile whenever her character demands it.
Besides that Bollywood actress Radhika Apte is one of the few actors who does not shy away from doing bold scenes in the country. The actress has no anxiety doing bold scenes. There have numerous times where the actress stressed that she doesn't get ashamed of her body. A few years ago, the actress made it to the headlines due to a leaked nude scene from her movie Parched. Now, she is once again in news for her lovemaking sequence with Dev Patel.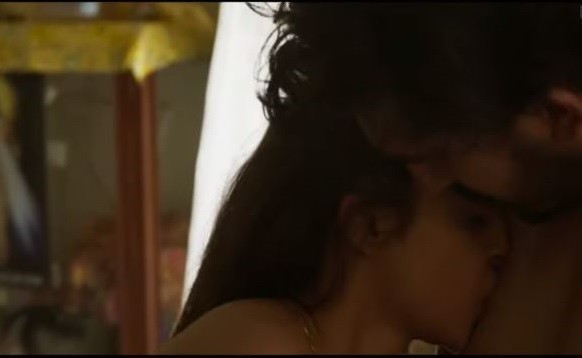 Radhika Apte's Bold Lovemaking Scene
The actress, in her previous movies, has performed bold scenes without any hesitation and this time, a steamy lovemaking scene from her film was leaked online and has gone viral. Before making it big in Bollywood, she was a well-known face in the Telugu film industry and has many films to her name.
Radhika Apte had made headlines a few years ago when her lovemaking scene with Adil Hussain from their film Parched got leaked online. Now once again the actress' bold scene with actor Dev Patel from British- American film The Wedding Guest has been leaked online and instantly went viral!
Their clip of the particular scene has created quite a buzz since then. The actress has gone international now and The Wedding Guest is her Hollywood debut.
Earlier, when is show she was asked about the temptations' on-sets, the actress said: "Of course you get tempted. You don't have to be an actor to be tempted. "In life, you meet so many people and there are so many wonderful people and you get tempted. Sometimes it's a physical attraction, sometimes it's just admiration and that can be very potent also and I think that's beautiful. Why would you not address that aspect of your life?"