Well, everybody got surprised when the Kendall Jenner get naked and share a photo on the Instagram. This not the first time, Earlier this year, Kendall Jenner made major waves when she posed nude for a stunning shoot that appeared in magazine. While the supermodel has always been a supporter for such pictures, the shoot captured some of her most revealing photos to date. Now, Kendall is having another beautiful moment in her birthday suit, and it's already breaking the internet.
When, Where and How?
The actress, model and reality star took to Instagram to share photos from a recent shoot she did with photographer Mert Alas, the man behind her last bare-all shoot. The post features a black-and-white photo of Kendall serving mega "blue steel" vibes in the buff with the simple caption. On the other hand, Alas also shared a photo from the secret shoot, which features Kendall holding a director's chair with his name on it. His caption reads, "You can't sit with us!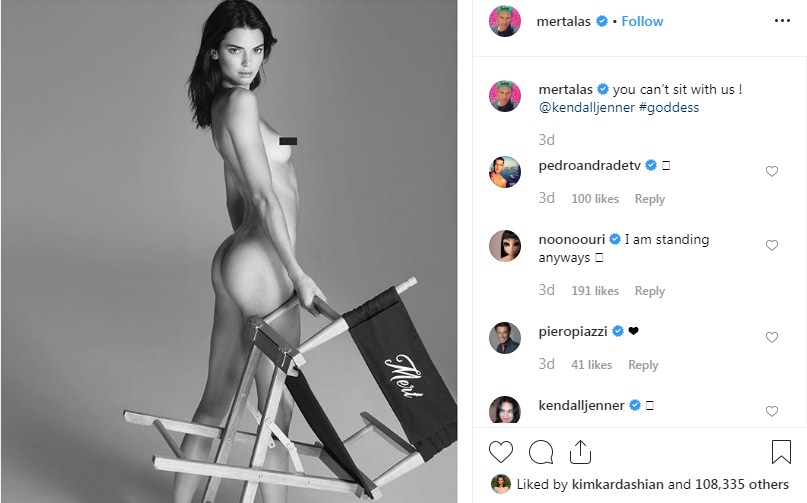 Kendall Jenner Gets Naked
Well, you can expect anything from Kardashian family. This time they are in news not for any cheating, rather when Kendall Jenner got naked for NSFW photoshoot. In the barely-censored black and white pictures, Kendall is seen without a single thing on gazing straight at the lens, with a raised leg preserving her modesty.
While talking about the latest adult photo shoot, the photographer Mert Alas shared some stormy pictures on social media.
Another sees the model looking over her shoulder with her bum facing the camera while holding the photographer's chair. She also posted a behind-the-scenes shot of her topless in a chair, with an array of beauty products on a table behind her.
On the other hand, her mother Kris Jenner, Sister Khloe Kardashian and everyone from Liam Payne to Amanda Holden all hit 'like' on the arty snaps. "Hello lover [heart eyes emoji]," Khloe wrote. Besides that, one of the picture shared by Kendall herself. She captioned the picture with "When my acne was at its worst, I was a high schooler who didn't want to leave the house. Now I'm content with my skin. If you want to try Proactiv, you won't regret it."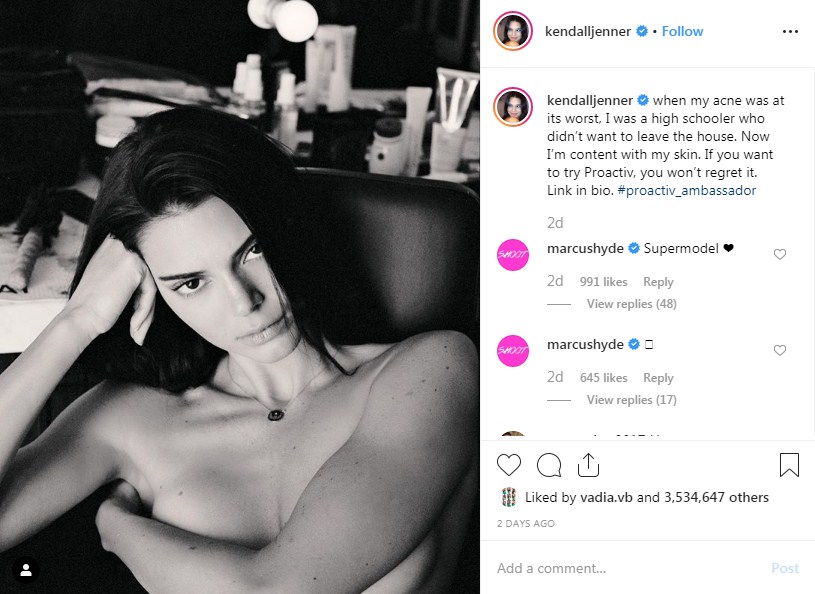 "Most gorgeous woman of today!" the photographer commented. Mert and Kendall have worked together before; He photographed her for Vogue's April 2018 cover as well as the magazine's Alice in Wonderland-inspired spread that was featured in its December 2015 issue.