At last at SAG Awards, Emily Blunt took home the Best Supporting Actress win for her performance in the hit thriller A Quiet Place. The star seemed shocked about her victory but no one seemed happier for her than her husband, John Krasinski, who wrote, directed, and co-starred in the film.
Blunt, who married the Office alum in 2010, wasted no time in thanking her spouse during her acceptance speech. "I'm going to share this completely with my husband, John Krasinski," she said, "Because the entire experience of doing this with you has completely pierced my heart directly. You are a stunning filmmaker. I'm so lucky to be with you and to have done this film with you."

Emily Blunt
Emily Blunt also joked about her husband giving her the role. "Thank you for giving me the part, you would've been in major trouble if you hadn't, so you didn't really have an option, but thank you," Blunt said.
She further said that she wanted to thank you to the two little poems in our life, our daughters Hazel and Violet. She will have to be at least 45 before they can see this film, but they'll be proud of you nonetheless," the actress continued. On the other hand, her husband Krasinki looked on proudly from the audience, seemingly close to tears.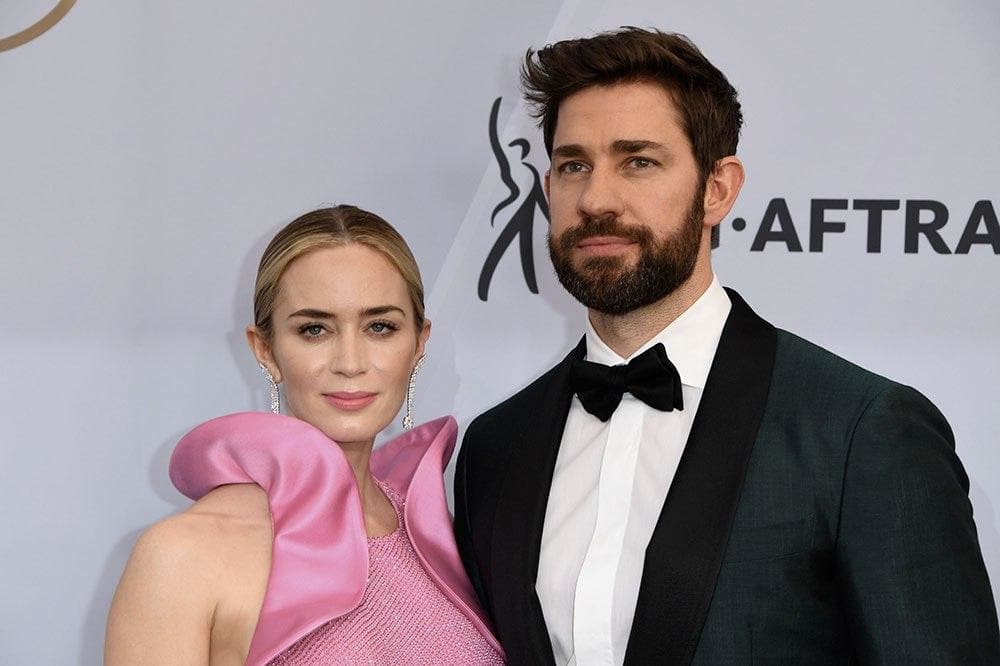 Blunt finished off her speech by thanking her team, and closed with showing her gratitude to the Screen Actors Guild. "I'm so honored. I appreciate it so much," she said, holding up her award.