The public in Rajasthan is extremely disturbed with Ashutosh Gowariker's recently released historical drama 'Panipat.' The descendant of Jat ruler Maharaja Surajmal has also requested for the ban of the movie, as the ruler is portrayed in a demeaning way. Maharaja Surajmal is presented as a selfish ruler, who demanded the Agra Fort in return for his assistance when Maratha king Sadashivrao Bhau (Arjun Kapoor) asked his help against the Afghans.
Vishvendra Singh who is supposed to be the 14th generation of the ruler, in a statement said, "It is very unfortunate that a prominent man like Maharaja Surajmal Jat of Bharatpur has been portrayed in the new historical drama Panipat in a very awkward way while tampering with facts."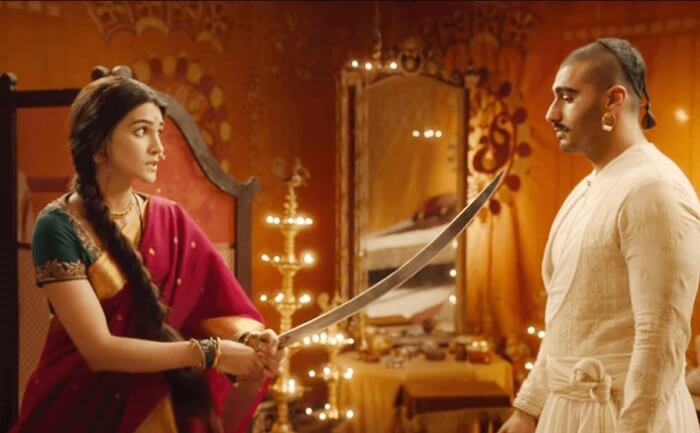 His statement further read, "I think that the movie should be banned because of the enormous resistance by the Jat community of Haryana, Rajasthan and North India. Otherwise, the law and order of the country may worsen." "I demand the government to make a board to ensure that if a movie is made on a family or a great person, consent should be taken from the family before its release."
Meanwhile, there's a huge affront on social media with regards to the film. #BoycottPanipat is trending on Twitter. Randeep Hooda, who hails from the Jat community also slammed the producers indirectly in a tweet. Though, he also gave a piece of advice to the one who got offended.
His tweet reads, "To glorify one community, one doesn't need to show others down.. it mostly has an adverse effect .. hoping for a more mature understanding in the future. To the offended – it's just a movie, don't attach your ancestors' legacy to a piece of pure entertainment#MaharajaSurajmal"
To glorify one community, one doesn't need to show others down.. it mostly has an adverse effect .. hoping for a more mature understanding in the future. To the offended - it's just a movie, don't attach your ancestors' legacy to a piece of pure entertainment #MaharajaSurajmal

— Randeep Hooda (@RandeepHooda) December 9, 2019